For this project we partnered with Sara Galactica to help promote a city-wide celebration of cocktails and mixology in Bellingham. On a short timeline, we executed a multifaceted and highly successful campaign, delivering participating bars and restaurants some of their busiest nights of the year in the midst of a bleak PNW February.
The Challenge:
Spread the word throughout the region using digital media, public relations, print advertising, collaborative partnerships and boots-on-the-ground.
What HappyChap Provided:
Strategic Planning
Logo/Wordmarks
Brand System
Custom Event Website
Commercial Photography
Promotional Video
Poster Design
Table Tent Design
T-Shirt Design

Instagram Advertising
Facebook Advertising
Sponsor/Media Deck
Portrait Photography
We coordinated a series of stylized portraits to reintroduce Bellingham to their favorite bartenders.
Brand Development
We developed a brand and visual style system that would appeal to the historical roots of cocktail culture and convey the alchemical mystique of "spirits."
Color System
Font Families
Illustration
Viral Promo Video
Our video entitled "Even Brewers Think It's OK to Drink Cocktails" garnered over 30,000 views ahead of Cocktail Week.
Shareable Content
We also produced a series of video ads and shareable social media images to promote specific events, sponsors, and announcements.
Print Collateral
Event Website Design
A simple mobile first event website including a seamless calendar integration to easily find cocktail week events happening.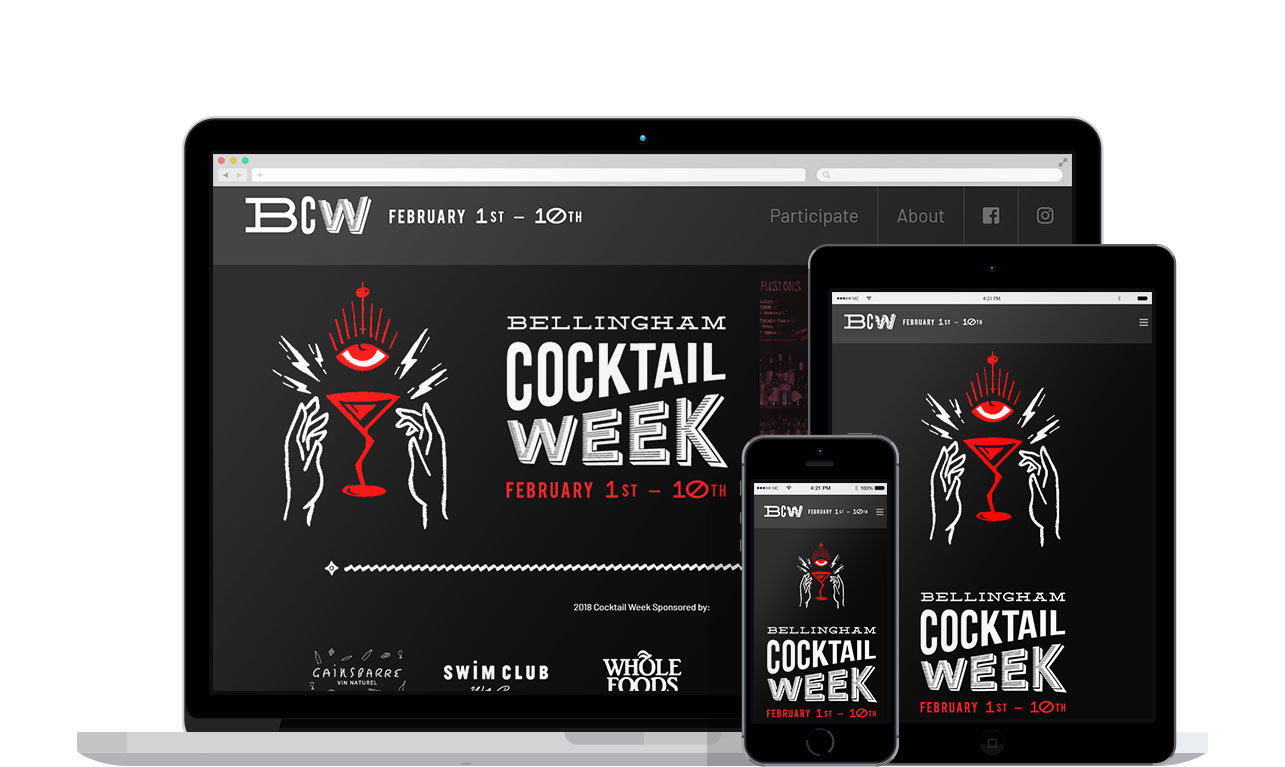 The Result?
We delivered immense value to event sponsors by engaging over 85,000 people via social media during the campaign leading up to the event, and we delivered one of the busiest weeks of the year to participating venues. Cocktail Week is currently gearing up for its next iteration, which is bound to be even more successful!