We collaborated with a Washington-based licensed cannabis producer/processor to create a brand identity for their uniquely cured products. From concept to collateral, we developed a cohesive visual system and marketing voice to help Space Weed continue growing.
The Challenge:
Struggling with low brand recognition in a highly competitive market, our client needed to build relationships with new cannabis retailers and educate retail employees in Washington about their unique products. Our goal was to develop a new identity and visual style for them that would highlight their proprietary, high-tech curing method. And thus, Space Weed was born!
What HappyChap Provided
Strategic Planning
Logo/Wordmarks
Brand System
Packaging Design
Custom Single-Page Website
Commercial Photography
Promotional Video
Poster Design
Budtender One-Sheet Design
Product Sheet Design

Point-of-Purchase Signs
Price Sheet Design
Brand Development
Brand marks and icons were developed for multiple uses along with a sub-brand for the proprietary curing process.
Font Family
The distinctive geometric font family Filson by Mostardesign Type Foundry was chosen to fly a daring solo-mission, carrying the brand in all uses.
Packaging Design & Strategy
Working within the client's budget & design constraints, we developed a packaging system to display strains using the imagery of colorful nebulae and galaxies far, far away.
Commercial Photography
We coordinated studio packaging photography, macro cannabis strain photography, and location photography.
Custom Website Design
A fully custom single-page website was designed to guide and encourage retailers to learn & inquire about Space Weed's strains, cultivation techniques, and unique curing process.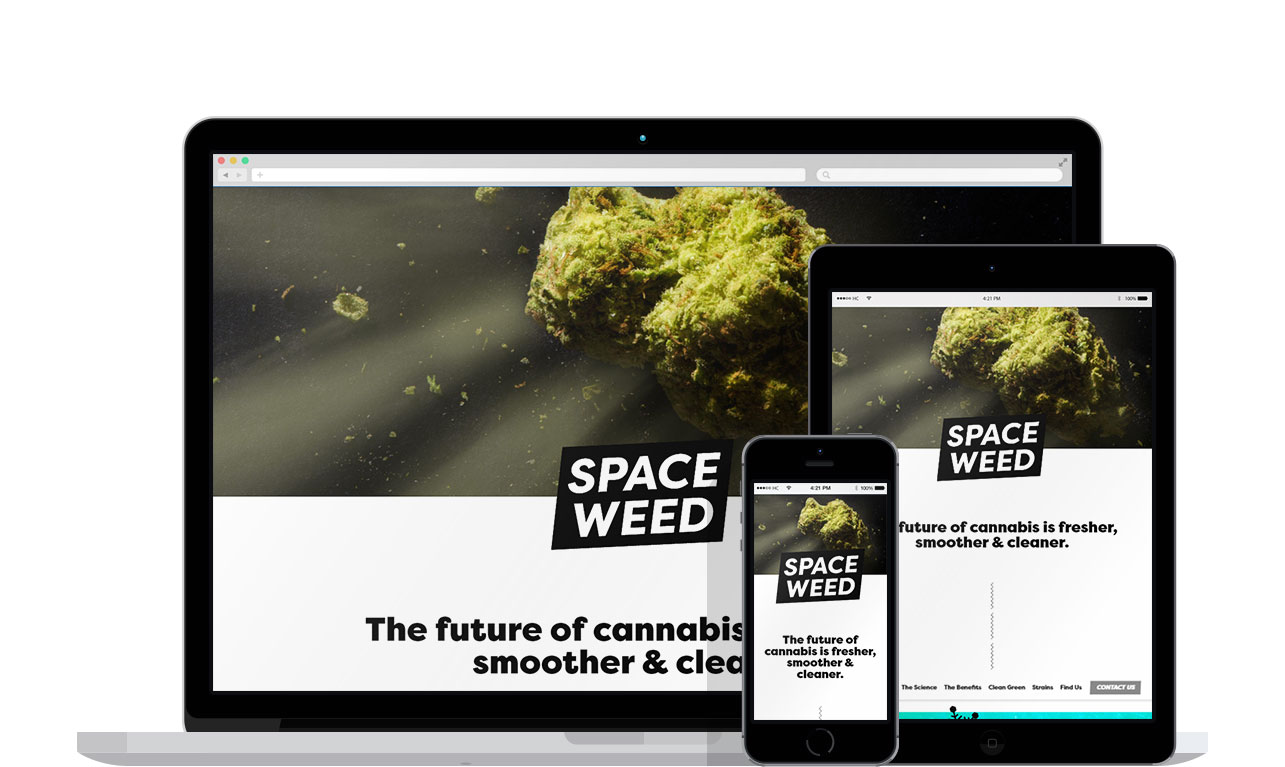 The Results?
Several months after launch, Space Weed has reported excellent feedback on the new brand and packaging. You can find them on the shelves of licensed cannabis retailers throughout Washington State (if you're over 21, of course).